Canada is the second-largest country in the world, with a variety of landforms and an abundance of diverse natural resources.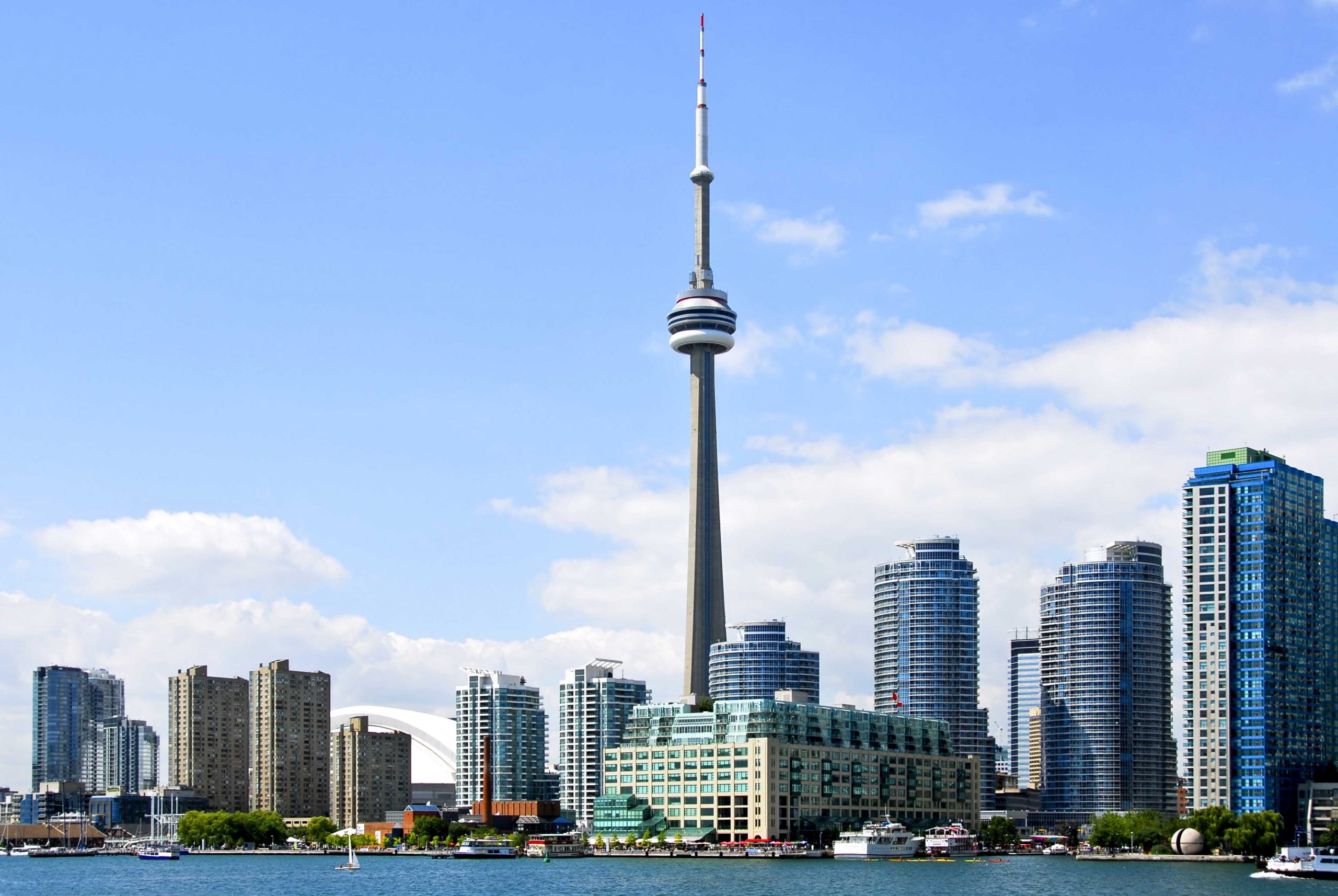 Geography
The total land area of Canada is 9,984,670 square kilometres (km). The longest distance north to south (on land) is 4,634 km, from Nunavut to Ontario. The longest distance east to west is 5,514 km from Newfoundland and Labrador to the Yukon Territory where it borders with Alaska. To put these distances in perspective: it takes seven days to drive from Halifax, Nova Scotia to Vancouver, British Columbia. Flying from Halifax to Vancouver takes seven hours.
Canada has six different time zones: Newfoundland, Atlantic, Eastern, Central, Mountain, and Pacific.
Canada's natural wealth of forests, wildlife, protected areas and water is world-renowned.
Canada has:
-More than 71,500 known species of plants and wild animals.
-20 per cent of the world's remaining wilderness
-7 per cent of the world's renewable freshwater supply
-25 per cent of the world's wetlands
-10 per cent of the world's forests
-The longest coastline in the world
Canada is a large country made up of 10 provinces and three territories. It can be divided into five areas.
-The East (also called the Atlantic region). This region includes the provinces of Newfoundland and Labrador, Nova Scotia, New Brunswick and Prince Edward Island.
-The Central region includes the provinces of Quebec and Ontario.
-The Prairies include Manitoba, Saskatchewan and some parts of Alberta.
-The West includes Alberta and British Columbia.
-The North is made up of the three territories of Nunavut, Yukon, and the Northwest Territories.
Each province and territory has its own capital city where the provincial or territorial government is located.
Population
There are approximately 31 million people in Canada. The three largest cities in Canada and their populations are Toronto (4.4 million people), Montreal (3.4 million), and Vancouver (1.9 million). Canada's medium-sized cities have 150,000 to one million people.
-Canada ranks 33rd in population in the world.
-More than 80 per cent of Canadians live in towns and cities in the southern areas within 250 kilometres of the United States border.
-There are 25 cities of over 100,000 people in Canada. These cities represent only 0.79 per cent of the country's total area.
Canadian Laws
In Canada, a person's position and responsibility determines their role. Women hold the same kinds of positions as men and have the same kinds of responsibility. People are not given a better position or more responsibility because of their name, status, social class, or sex.
Human Rights
It is important for newcomers to Canada to learn about rights and responsibilities:
The Canadian Charter of Rights and Freedoms describes the basic principles and values by which Canadians live. The Charter is part of Canada's Constitution. The Canadian Charter of Rights and Freedoms:
-Protects Canadians' basic principles and values
-Defines personal rights and fundamental freedoms
-Guarantees rights and freedoms for all Canadian residents
All Canadians are encouraged to become informed about political activities, and to help improve their communities and the country.
Education
In Canada, public education is funded through taxes and controlled by the provinces and territories. The law on public education in Canada states that:
-Education is free and is available to every child in Canada.
-Education begins when a child is the age of four (4) or five (5), depending on the province or territory.
-Children are required to be educated in an approved way until the age of 15 or 16, depending on where they live.
-Great value is placed on the education of adults and children. If parents are aware of their responsibilities regarding their child's education, and are familiar with the education system, they will be better prepared to participate in the lives of their children.
-Structure of Education: The first years of structured, formal learning are usually divided into elementary school (primary school) and high school (secondary school). The progression from elementary school to high school depends upon the school, but it usually occurs around age 12. Some school systems have a middle school that children attend before entering high school.
Public Health Insurance
Canada's universal health care system is publicly funded through taxes. Canadian citizens and permanent residents are eligible for health insurance in Canada.
Health Insurance Coverage
-Does not cover some costs, such as eyeglasses or most dental care.
-Coverage is slightly different in each province and territory.
-Medical care may not be covered outside of your province or territory.
-When travelling, check your coverage because private health insurance may be required.
Public Transportation
Public transportation choices vary across Canada. Large cities such as Toronto, Montreal and Vancouver have the most public transportation options with buses, trains and subways. Other Canadian cities have some form of public transit, such as buses, local commuter trains, and/or subways.
Passengers must go to bus stops to get a bus. Some cities also have services called Park and Ride. If you live far from a bus stop you can drive your car to a special car parking area, park your car, and then get the bus or train. Usually, smaller towns and rural areas do not have public transportation. They may have a local taxi.
The hours of operation and cost for public transit will vary. Check the schedule (timetable) for exact times. Contact your municipal transit system for more information for your area. Transit information can be found on the Internet, in the Yellow Pages of the telephone book, or the city government listings of your white pages telephone book.